Our Factory
Quality first,Service foremost,Complete production chain,from raw material selection to production process control by stric QC,makes accurate calculating and international standardized safety tests for each project.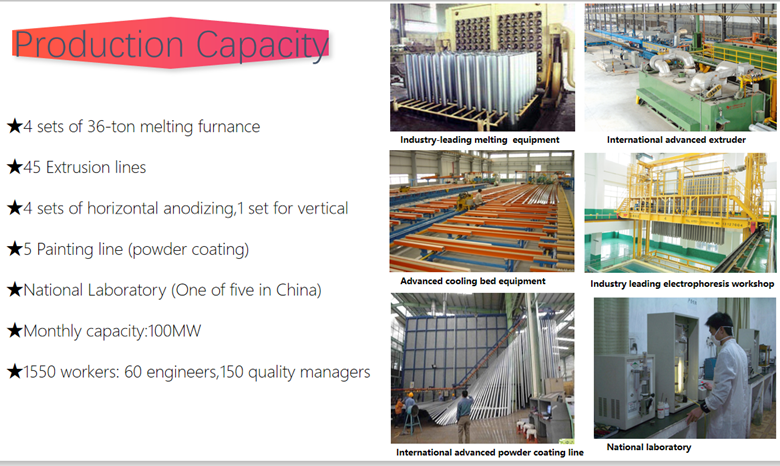 Rooftop Mounting system


1. Photons BIPV Roof Mounting System is fully waterproof through the horizontal and vertical waterproof components, it is an innovate solution for metal roof or canopy.


2. Pantile hook(roof hook) is suitable for pitched tile roof mounting system,easy to install. Workable for both frame and frameless modules,It's a cost-effective solution for tile roof system.



3. Tin Roof Standing seam clamp mounting system,The roof clamps quick mounted on the folded seam rooftops. The clamps are designed to catch the standing seams effectively without penetrating/drilling,easy & cost-effective installation



4. Tin Roof L Feet Solar Mounting System is widely used in corrugated/trapezoidal metal sheet roof,full sides anodizing,roof surface watertight,minimal components,it's a quick mount & low-cost solar mounting solution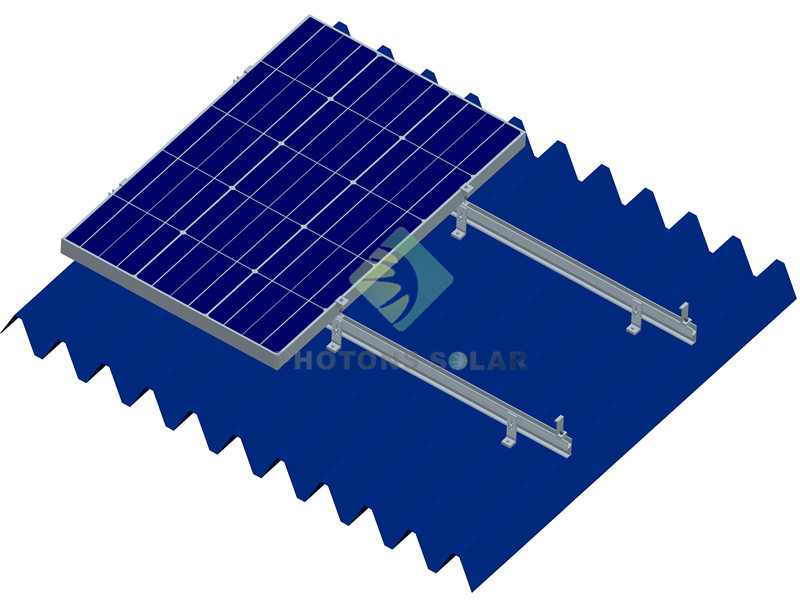 5. Trapezoidal metal roof mounting system is suitable for most of the trapezoid metal roof(T-shape), the EPDM help to prevent water leaking,highest corrosion resistance material and easy to install.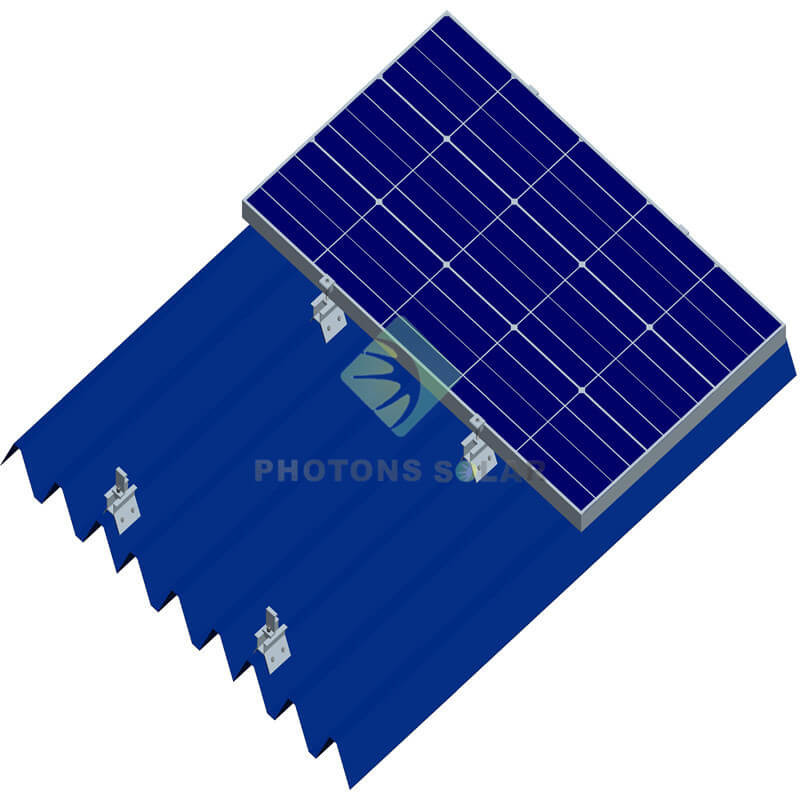 6. Concrete flat solar mounting system is applied on flat open field ground or flat roof with concrete foundation base,the system is flexible in optimized design, wide range of structure for site conditons,highly anti-corrosion,highly pre-assembled in factory,save on site installing time and cost.
7. Our new type roof ballast solar mounting system for flat roof,optimized sealed structure design by mechanics software calculated, greatly reducing the wind load, Roof surface can be effectively protected with less concrete blocks,Ballast solar mounting structure is without penetration to the concrete roof to keep its waterproof performance,The racking is manufactured from high-quality aluminum, adopts parallel metal rails structure, providing stability and mechanical strength.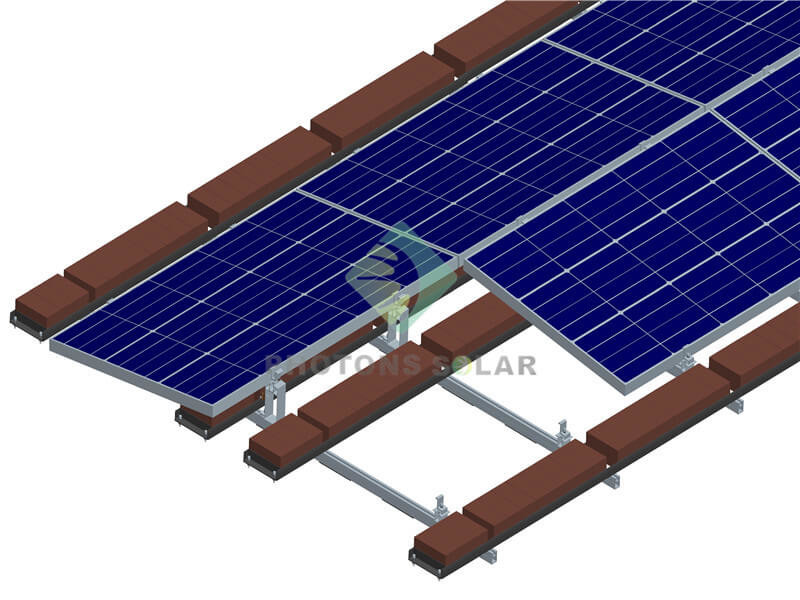 8. Photons container solar mounting system is is suitable for large container or similar tin roof,Container power station,highest corrosion resistant with components and rails made of aluminum,Container roof mounting,just few steps, easy to install.,it is a innovate solution.




Projects Reference






Advantage
* Photons has obtained 80+ utility model patents,has Laboratory Accreditation Certificate,Own a national-level central laboratory, quality&technology are inadvanced level,production and testing equipment all current domestic & world advanced technology,the whole process conduct strict quality control with ISO 9001 and ISO 14001&OHSAS18001&SGS,Photons solar products can be used for 25years.

* The core members of R&D team are by educated professional,10+Year rich experience for solar rack,Always foce on R&D high-efficiency and corrosion-resistant solar rack .Product following below Chinese/International Standards:
1. GB5237(Wrought aluminium alloy extruded profiles for architecture)
2. International Standard ISO 28340 ( aluminium and aluminum alloy complex film
* Structural mechanics calculation,use more than one type of 3D calculation software,Such as the Pro/mechanic,SAP2000V15,always provide reliable structures with good strength as per customer's budget and conditions.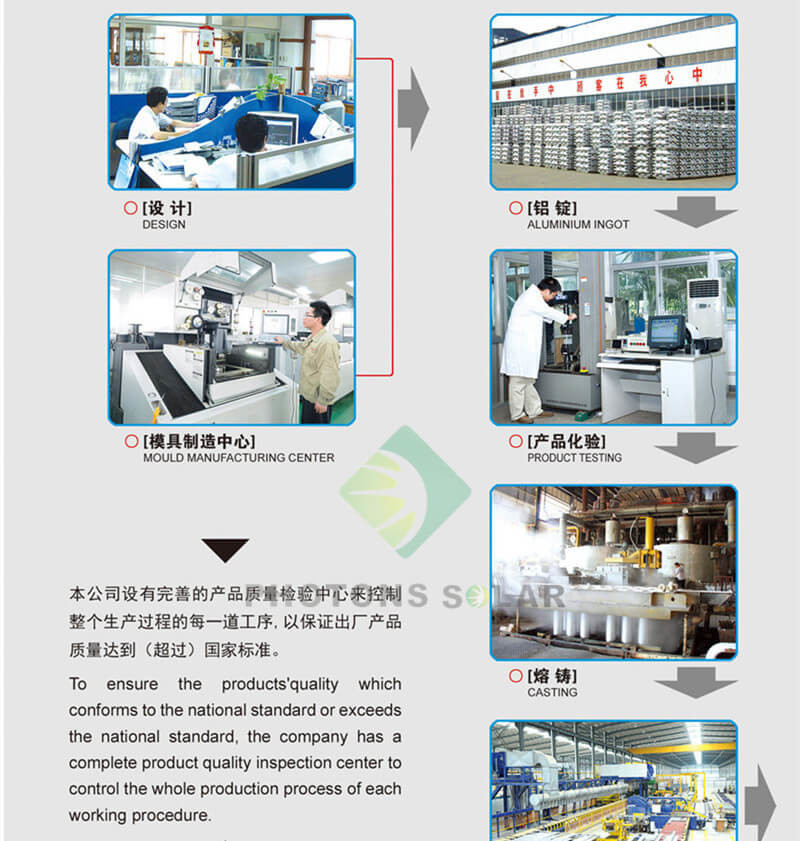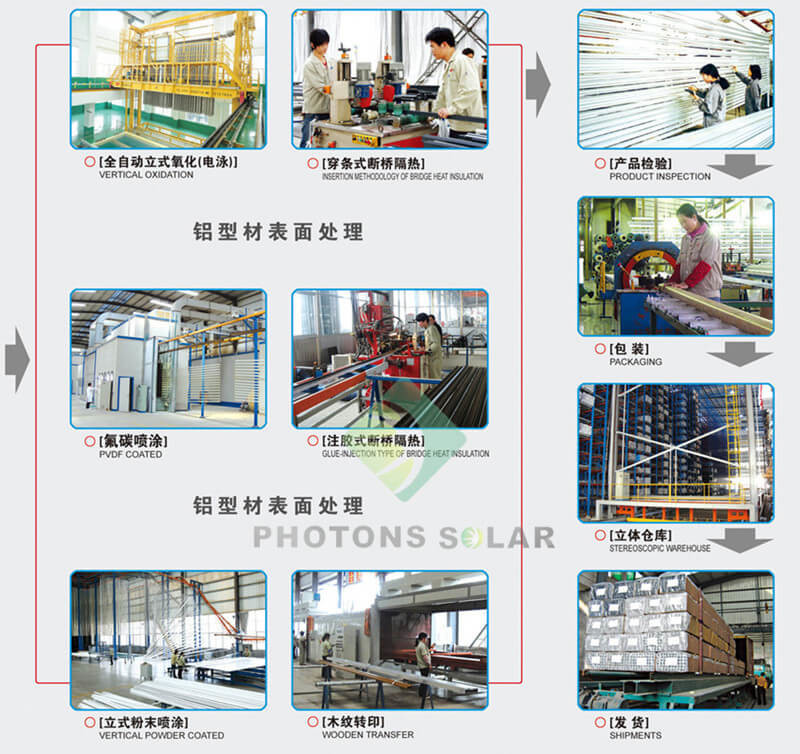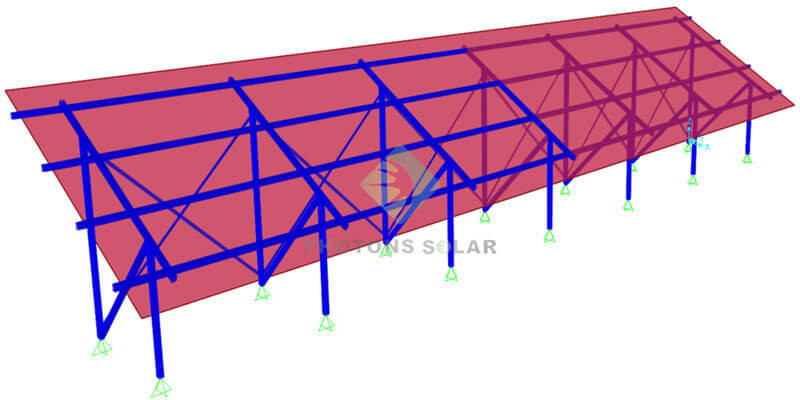 CUSTOMERS' SATISFACTION IS OUR TENET,ALWAYS DEDICATED AND DEVOTED