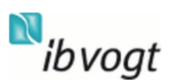 Jan. 9, 2014 - Hanwha SolarOne today announced that it will supply 20.5MW of its HSL-60 PV modules to vogt solar ltd. ("vogt solar"), a fully-owned subsidiary of the Germany-based company, ib vogt GmbH ("ib vogt"). The solar modules will be installed in a solar park in the UK.
"We are very pleased to work with ib vogt once again, as we continue to expand our presence in the United Kingdom — one of our key markets in Europe," said Maengyoon Kim, Managing Director of Hanwha SolarOne GmbH. "With our high-quality PV modules, flexible ordering structure and capable sales team, we are ideally positioned to meet the United Kingdom's solar power needs. We look forward to continuing to serve this important market in the future."
Hanwha SolarOne successfully delivered the first batch of HSL-60 modules in December 2013 and will complete the total shipment early in the first quarter of 2014.