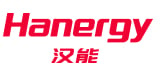 Hanergy Thin Film Power Group today announced that it has successfully finished its HanTile project in Groningen province, the Netherlands.
Continuing the momentum on its sustainability project "building for the future", Hanergy partnered with Van Wijnen Gorredijk to apply 46 units of the company's BIPV product - double glass HanTile, onto two houses in Suikerunie Sugar factory. Further on the science of the project, Hanergy has applied a total of 12.5kw of HanTile, which is used for 2 houses, and can generate 9,800kwh electricity every year.
Mr. Li Ming, CEO of Hanergy Netherlands said, "We are delighted over the successful completion of our first HanTile project in the Netherlands, and we look forward to working on more significant projects with Van Wijnen Gorredijk. While, this is only our first pilot project in the Netherlands, we're confident that our innovative BIPV products, HanTile will surely do well in the Netherlands' market."