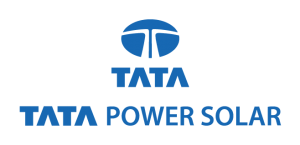 Hit by stiff competition from Chinese manufacturers globally, Tata Power Solar plans to shift focus from an export-oriented firm to a domestic engineering, procurement and construction (EPC) service provider, a top official said.

"We have been an export-oriented company so far. The project business contributes nearly 20 per cent of sales. But with the country emerging as a major solar market, and Chinese players dominating the modules market, we have decided to shift focus to a projects and solutions," Tata Solar chief executive Ajay Goel told PTI.

Currently, the products and projects businesses contribute equally to the revenue. "We expect this ratio to change and the projects and solutions business to be a major contributor in the coming years mainly because of the immense scope we see in the phase II of the National Solar Mission."

Besides, there is a growing demand from industries as solar energy makes sense compared to diesel which is costly, he said, adding, "even corporates are now demanding solar solutions as it is a financially viable proposition.

"Demand is also coming from companies which use electricity for captive purpose. Similarly, the mandate to meet solar renewable purchase obligations also provides us huge business opportunities," Goel said.

He, however, pointed out that in addition to the impetus provided at the Centre-level through the National Solar Mission, the states also need to come out with enabling solar policies that would ensure preferential tariffs, etc.

The government should also come out with a policy of banning Chinese goods as they are severely impacting the domestic manufacturers, he said.

When asked about company's plans on increasing manufacturing capacity, Goel said, "Due to fierce competition from Chinese players, most of our capacity is under-utilised. We are well-placed to expand our capacities, but we are waiting for some clarity on the policies."