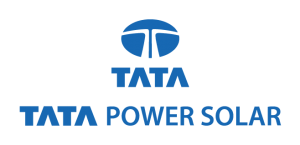 Tata Power Renewable Energy Ltd (TPREL) today announced the commissioning of 36MW wind farm in Andhra Pradesh, and 49MW solar plant at Kayathar, Tamil Nadu, under Welspun Renewable Energy Private Limited (WREPL).
Speaking on this achievement, Mr. Rahul Shah, CEO & Executive Director, Tata Power Renewable Energy Limited, said, "With the commissioning of these 2 projects, TPREL continues to fortify its position of being the largest renewable energy company in the country. Our strategic approach is in line with Tata Power's aim to expand its clean energy portfolio up to 35-40% by 2025. We are extremely proud of this development and we continue to seek to grow our portfolio in India and in select international markets through organic and inorganic opportunities."
TPREL's strategy emphasizes the development of clean energy generation from non-fossil fuel and renewable energy sources to balance the carbon emissions from fossil fuel based generation capacity while contributing towards energy security of the country.