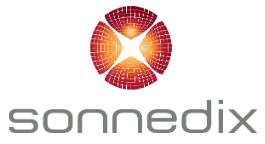 Oriana Energy LLC, a subsidiary of Sonnedix Group, in partnership with Yarotek, announced today the beginning of the construction of a 45MW ac solar power plant in Isabela.
With an investment in excess of US$160 million, the construction of this renewable energy power plant will create more than 300 direct jobs, mostly residents of Isabela and nearby communities. Once in operation, the Oriana solar power plant will meet the annual electricity needs of more than 12,000 homes and will offset 95,000 tons of carbon dioxide emissions a year, equivalent to planting 50,000 trees.
"It is a great pleasure to make this milestone a reality and to recognize today, at the Oriana site, the support provided by Puerto Rico Electric Power Authority (PREPA), the Governor of Puerto Rico and the Mayor of Isabela to our second solar plant in Puerto Rico", said Pablo Pulido, Board Member and Executive VP of Global Development for Sonnedix.
Samy Esayag, President of Yarotek, said: "We are playing a constructive role in helping Puerto Rico move from using fossil fuel to renewable energy sources and we are proud to be a part of that change."
"This sustainable energy project represents the vision we have for future developments in our municipality. My interest is to continue promoting Isabela to attract investment and generate jobs that result in a better quality of life. We are grateful to Oriana Energy and Sonnedix for proposing to us a project of innovation, particularly keeping in mind environmental conservation," said Delgado Altieri.
With this project, the company expects to generate more than 100,000MWh of clean, green electricity each year. Synchronization to the grid is scheduled for August of this year. METKA-EGN will build, commission and operate the facilities in Isabela.