TRIxxxDM-B


● 42 Cells: M4 - 162,75 x 162,75 mm
● MonoPerc MWT
BACKCONTACT CONDUCTIVE BACKSHEET
● Dimension: 1189x1016x35 mm

● Weight: 14 kg

● Color: FULL BLACK

● Frame: Black Anodized Aluminium Alloy

● Warranties: 12 years product

Performance: 12 years 90% - 30 years 82%
The production process, completely automatic, provides:
1. Positioning of the conductive backsheet made with EBfoil® BYS, which acts as a contact and connection for the positive / negative contacts on the back of the solar panel
2. Laying of the cells that make up the photovoltaic module: these are glued on the backsheet by the silk-screen dispensing of a special conductive glue; at the same time a quality control is performed on the cells:
– Chipping: chipping on the edge of the cell
– Breakage: cell breakage
– Microcrack: cell micro-perforation not visible to the naked eye
– Positioning: positioning of the cell
3. Application of an EVA (ethylene vinyl acetate) sheet, very flexible and elastic, which encapsulates the cells with the backsheet
4. Glass application
5. Flipping, rotation of the module to enter lamination resting on the glass
6. Panel lamination
7. Framing, assembly of the frame
8. Tests: solar simulator and electroluminescence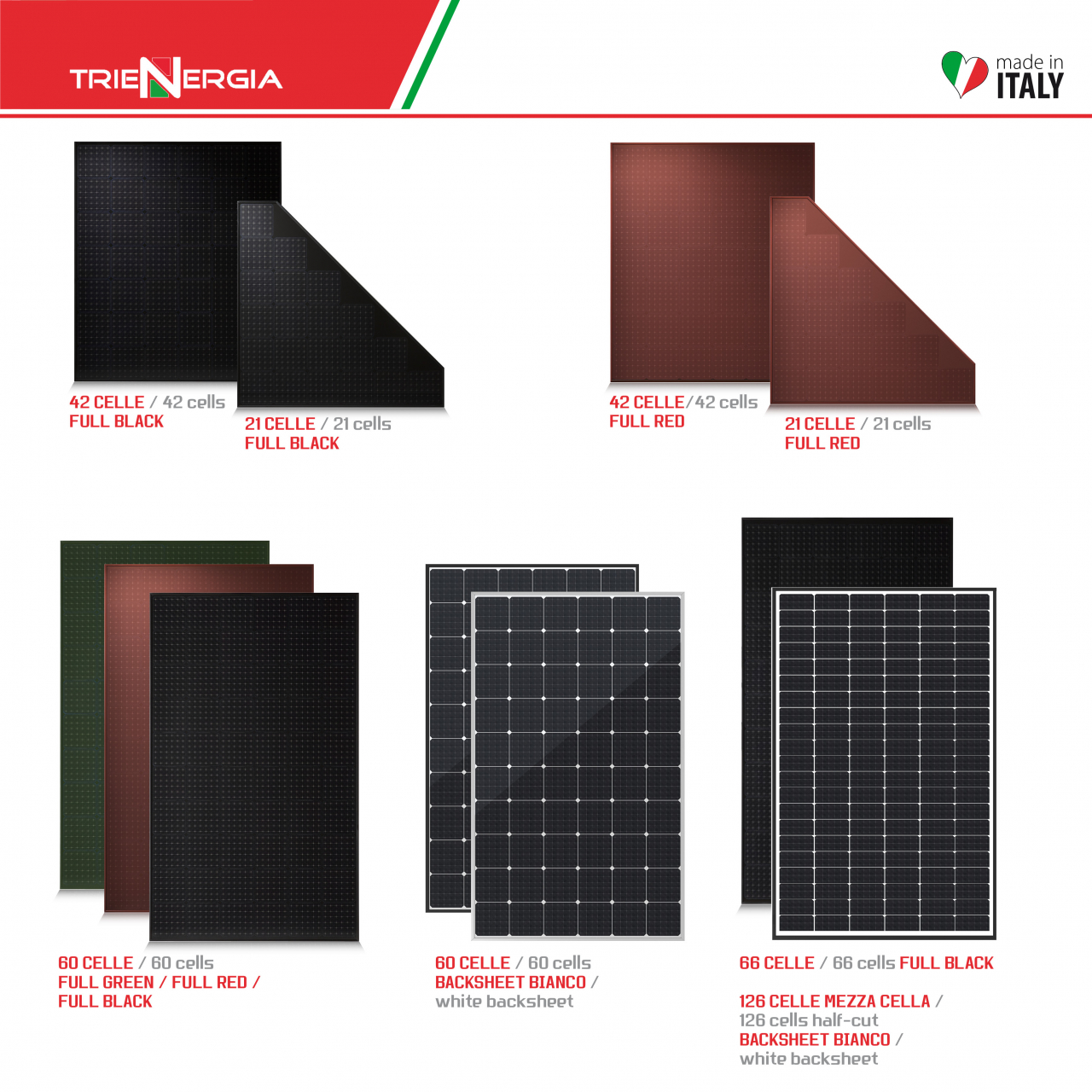 Coenergia is a top player Distribution company, supplying renewable energy products like, Photovoltaic Modules, Solar Thermal, Heat Pumps, Monitoring Systems, Micro Wind Turbines.
Our main supplier are just top quality companies so we distribute last generation efficient brands, that could pass the most rigorous tests of quality, durability, endurance, performance, accuracy.
To improve Costumer Satisfaction and After Sales service Coenergia maintains a strong partnership with his supplier, to give always the right and correct support to clients.