Tile roof solar mounting system
Tile roof solar mounting system offers perfection solution for installation on tile roofing, the roof fastening is done using highly-resistant aluminum roof hooks, which is suitable for nearly all coverings, this include pantile, plain tiles, slate tiles. Systems are fully compliant with the Australian and other international standards on wind & snow load, making it suitable for a wide variety of climatic zones.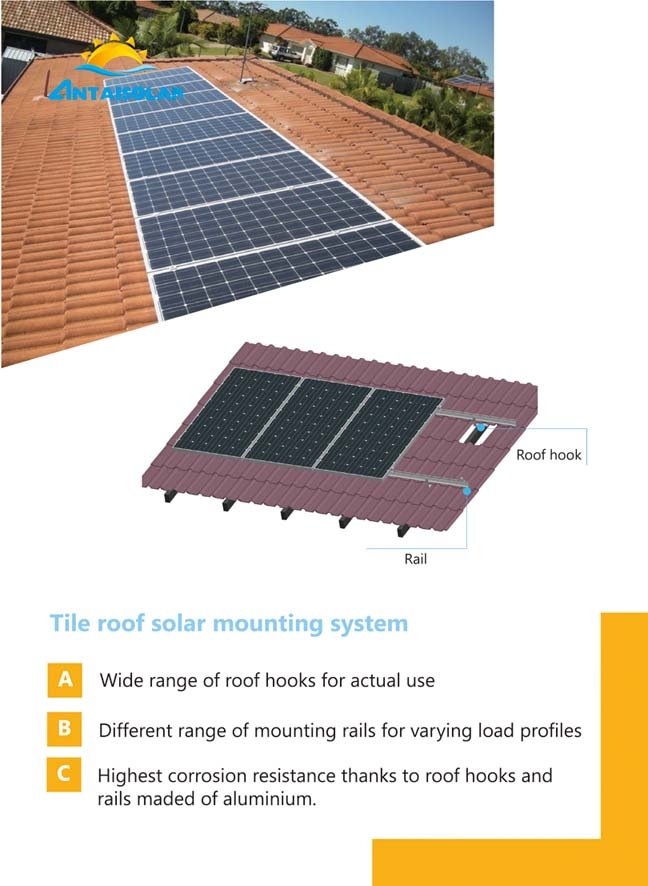 If you want to get more information about this product , please click here to see at our website.
Social Media: