About Zhongtian Photovoltaic Materials:
Zhongtian Photovoltaic Materials Co., Ltd. is a joint venture company established by ZTT and Solar Energy Research Institute of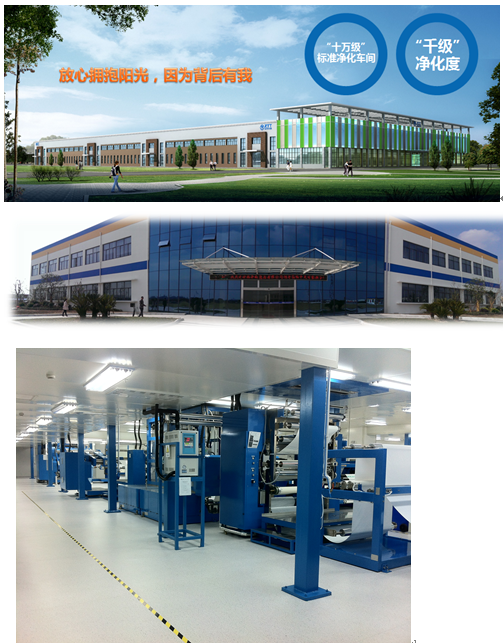 Shanghai Jiaotong University with registered capital of RMB 200 million yuan, specializing in the design, R&D, production and sales of solar cell back sheet.

As high-tech manufacturing enterprises with independent core technology of R&D of solar cell backsheet, Zhongtian Photovoltaic Materials Co., Ltd. with technology R&D as core has a first-class R&D center, introducing advanced detection equipment and analytical instruments of the United States, Japan and other countries. Moreover, with fine manufacturing as the basis, the company possesses the international advanced production lines of solar cell back sheet, high-precision coating equipment and standard purification plant and its current annual production capacity of solar cell back sheet is up to 15 million square meters.

ZTT has more than 20 years of practical experiences and technical accumulation of worldwide electrical safety and long outdoor weathering material. Zhongtian photovoltaic expert team focuses on R&D industrialization of solar cells, modules, systems and raw materials. With the growing scale and standardization of photovoltaic industry, we understand the customer's past, present and future needs, and are committed to providing more than 25 years of stable and efficient solar cell back sheet for PV modules. ZTT Series solar cell back sheet released by our company have launched through a comprehensive performance test, and have been fully certified by TUV, UL in the earliest. Zhongtian Photovoltaic Materials Co., Ltd. provides timely and thoughtful service for global customers, and strives to become a world-class photovoltaic materials professional manufacturing and service provider.