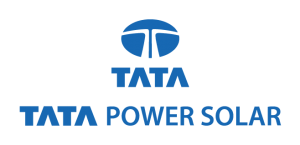 Tata Power Solar has successfully executed five different solar power projects for The Chennai Silks group, constituting a total of 5.2MW solar power plant. Coupled with the 2MW solar plant commissioned last year by Tata Power Solar, the total installed solar power capacity of the group comes to 7.2MW.
These five different solar projects, executed for different group companies of The Chennai Silks group, are located in Kangeyam of Tirupur district in Tamil Nadu and achieved power generation in 12 weeks. The five group companies include: Naachas Wind Energy Pvt. Ltd. (1MW), Space Textiles Pvt. Ltd. (1MW), KTM Jewellery (P) Ltd. (1MW), SCM. International Impex (1.1MW) and Sathy Silks Pvt. Ltd. (1.1MW).
"We installed these solar plants for captive consumption of power, as well as to avail of the accelerated depreciation benefits. The use of solar power in our retail showrooms has helped us reduce our energy costs while also enabling us to reduce our carbon emissions by 890 grams/kWh.
"Tata Power Solar's experience and capability in swiftly executing solar power plants have been the primary reasons to choose them, time and again." says Mr. N. K. Nandhagopal, MD, The Chennai Silks group. Tata Power Solar had engaged local contractors for 45 days of field work, creating a range of job opportunities for the region. Tata Power Solar continues to extend job opportunities for the operations and maintenance of these captive power plants.
"This project exemplifies our ability to execute complex and simultaneous solar projects, backed by our strong lineage of quality performance and resource optimization. We take pride in our association with The Chennai Silks group to execute seven solar power projects for them in a period of two years." said Dr. Arul Shanmugasundram, EVP Projects and CTO, Tata Power Solar.
These ground-mounted solar power plants were commissioned in an area of 25 acres of land. In addition, small tracker systems were installed at some of the plants. The plant is continually managed, with a centralized monitoring system and an onsite operations team.