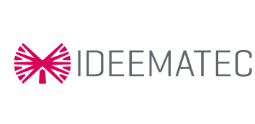 June 30, 2014 - East Africa's first megawatt class photovoltaic project will be equipped with horizontal single axis tracking systems by IdeemaTec Deutschland. At the site very close to the equator, the solar power plant with the safeTrack Horizon is forecast to increase the total power generation capacity of Rwanda by 8%.
The project-specific requirements for the power plant, which is located 60km from Rwanda's capital city Kigali, meant that the engineers from IdeemaTec were faced with particular challenges. The high wind loads in the region made it necessary to further improve the safeTrack Horizon. "Within just three weeks, our engineers were able to optimise the product to meet the requirements of the customer with regard to the mounting of four horizontally mounted 72-cell modules on our strong wind tracker," reports Axel Hartung, manager of sales and marketing at IdeemaTec. "We are particularly proud of this achievement, since we also succeeded in further minimising the costs at the same time."
The operating costs can also be reduced through the use of the tracking system: an independent drive for each system and the ability to operate without relying on power trains between the tracker rows makes it possible to drive through without impediments and results in a significant reduction in park maintenance work.
For IdeemaTec, the planned commissioning of the solar farm in August marks the conclusion of their third project in Africa. Already in March this year, a total volume of 33MW was successfully delivered to the grid with the two power plants Herbert and Greefspan.