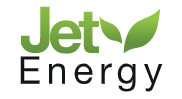 March 21, 2013 - JA Solar Holdings Co., Ltd. today announced it has commenced delivery of 2MW of solar modules to Jet Energy International for a solar power plant located in Kenitra, Morocco.
Expected to be the largest ground mount photovoltaic power plant in North Africa when completed in the first quarter of 2013, the 2MW project will be equipped with 7,150 pieces of JA polycrystalline modules and is estimated to generate more than 3.5 million kWh of electricity per year. Electricity generated by the power plant will on average offset more than 2,100 metric tons of carbon dioxide emissions annually. Jet Energy International is the engineering, procurement, and construction (EPC) service provider for the project.
"The power plant is designed to generate power at a levelized cost of electricity (LCOE) similar to that of other traditional forms of energy sources at around 0.8 Dirham per kWh, establishing a new benchmark in the region," said Mr. Adil Rtibi, CEO of Jet Energy International. "We are glad to have chosen JA Solar as our partner for the project. Their top-notch products and exceptional customer service are the key success factors to the project."
"We are very proud to be part of this flagship project in Morocco," said Mr. Baofang Jin, CEO of JA Solar. "This project with Jet Energy International not only signifies an important step for us in the North African market, but also serves as another example of JA Solar's continued success in expanding into emerging markets around the world. We will continue to increase our footprint by focusing on providing our customers with high-quality product offerings and great customer service."