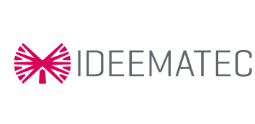 20 March 2013 - Two of Africa's most powerful photovoltaic plants to feature 6,000 safeTrack Vertec tracking systems by IdeemaTec Deutschland GmbH.
Construction has already started on both projects which are part of Government's IPP Procurement Program: for the 22MW Herbert project IdeemaTec will supply 4,000 safeTrack Vertec, and 2,000 trackers for the Greefspan project with a capacity of 11MW. The projects are expected to be completed by Q2 2014.
IdeemaTec is not only supplying the tracking systems, they will also be supervising the building process during the entire time. Apart from that, they are responsible for the commissioning of the trackers.
Project holder is AE-AMD Renewable Energy, a joint venture between the Spanish AMDA energia, the South African Alt-E Technologies and Tenesol, a SunPower company. The ground-mounted solar systems will hold 138,000 Tenesol TE 240 photovoltaic solar panels. Tenesol will also act as EPC for the two projects.
"We are very happy that Tenesol has chosen IdeemaTec for this project", said Axel Hartung, Vice President Sales & Marketing at IdeemaTec. "These are really important PV projects for South Africa, and we are proud that IdeemaTec's products can prove their robustness and reliability".
Each of the 6,000 safeTrack Vertec azimuth trackers is equipped with 23 modules. Despite challenging soil conditions, IdeemaTec's engineers made the use of cost saving and quick to assemble driven foundations possible.