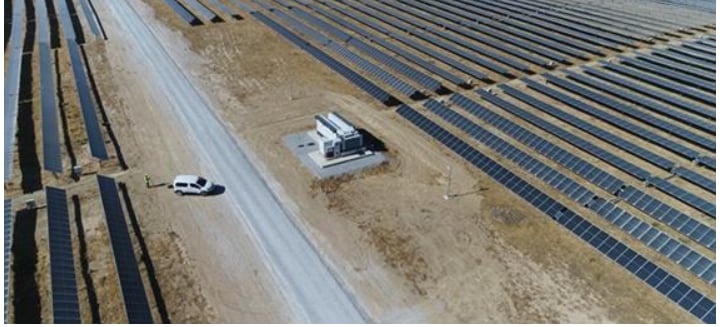 Ingeteam has supplied 92 power stations for the project, equipped with 312 solar inverters. The plant control system and power station commissioning tasks were also included in Ingeteam's scope of supply. The Francisco Pizarro solar plant reflects Iberdrola's confidence in and its firm commitment to local suppliers.
Iberdrola has entrusted Ingeteam with the supply and commissioning of the largest solar power plant in Europe to date. It is the Francisco Pizarro solar plant, located in Cáceres, which reflects Iberdrola's commitment to providing its projects with local technology.
With an installed capacity of more than 590 MW, the solar power plant is already in operation and generating enough energy to power 334,400 households a year.
Ingeteam provided its technology via the supply of 92 power stations, 312 solar inverters, the power plant controller (PPC), and electricity substation and solar power plant connection works, thanks to the expertise of its team of commissioning technicians.
Jesús Echarte, commercial director of Ingeteam's solar power business, emphasised that "this project is very important for Ingeteam, as it has further strengthened our long-standing and very good commercial relationship with Iberdrola. It has also allowed us to play the role we like best: that of a technology partner, where we accompany the customer in all phases of project development.