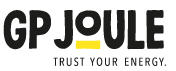 GP Joule Canada Corp., a subsidiary of GP Joule GmbH, announced that it has completed six utility-scale solar photovoltaic projects through its U.S. operations, totalling 12MW in Minnesota.
"Leveraging our deep experience deploying systems throughout Canada, we are well positioned to support solar developers facing extreme winter conditions in the Midwest and the Northeast," said David Pichard, GP Joule Canada VP and COO. "These systems were installed under enormous time pressure in the toughest environments, demonstrating our expertise in civil, mechanical, and electrical engineering and precise project management."
"We are committed to delivering the lowest total installed cost," said Pichard. "By integrating EPC services with a cost-effective tracking solution, we can support profitability in burgeoning small utility markets like the Minnesota Community Solar movement."