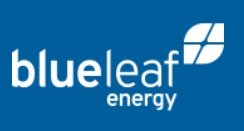 Conergy will next week begin construction of Australia's 13MW solar and storage project. The $42.5 million project, located off the Mulligan Highway at Lakeland in Far North Queensland, will demonstrate grid-to-islanding functionality.
The Australian Renewable Energy Agency (ARENA) has provided $17.4 million in funding support. Norddeutsche Landesbank Girozentrale (Nord/LB) has provided a 15-year non-recourse financing facility for the project, with Norton Rose Fulbright providing legal Counsel to Conergy.
The project consists of a 13MWp/10.8MWac solar power PV ground-mounted array (featuring 41,440 solar panels), with a 1.4MW/5.3MWh Conergy 'CHESS' storage solution. It will produce enough electricity to power the equivalent of over 3,000 homes day and night, and will connect to Ergon Energy's existing substation. The project, which will be constructed on a 50 hectare site, is being developed, engineered and constructed by owner Conergy.
Conergy Managing Director David McCallum said the construction program would begin at the end of August with civil and mechanical works, and was expected to be completed by April next year.
"Utility-scale solar and storage, combined with effective management software, is the Holy Grail of the global renewable energy industry, and with this project we are well within reach of it. This is an exciting opportunity to combine the latest developments in solar technology with utility-scale battery storage to feed consistent, quality power into the existing electricity grid," he said.
"Along with our knowledge-share partners, we'll be closely testing and demonstrating how the integrated technology performs, with the view that this model could be used more widely in the future," he said.
"We want to demonstrate how this technology can provide an effective and consistent supply to the grid or operate in islanding mode, particularly in fringe-of-grid locations, paving the way for this integrated model to be used more widely around the world."
During the project's construction, up to 50 people will be working onsite, with up to 10 people involved in the ongoing operation of the project during its expected lifespan of more than 20 years.
Mr McCallum said there was an immense opportunity for the widespread use of utility-scale batteries to store surplus power from excess solar generation for use during cloud cover, night-time and peak times. "In turn, this could limit and decrease future demand on traditional generation and transmission infrastructure, thereby reducing the need of expensive network upgrades– particularly in regional communities," he said.
Conergy is the project owner and developer of the Lakeland Solar & Storage Project.